The Guardian


Dutyholder
Guide
The Dutyholder Guide not only Incorporates the Electricity at Work Regulations 1989 but also 18th Edition BS 7671: 2018+A2:2022.
The Dutyholder Guide is an essential piece of literature created by Directors at Guardian Electrical. This booklet contains an overview of legislation crucial to gaining full electrical compliance within any workplace.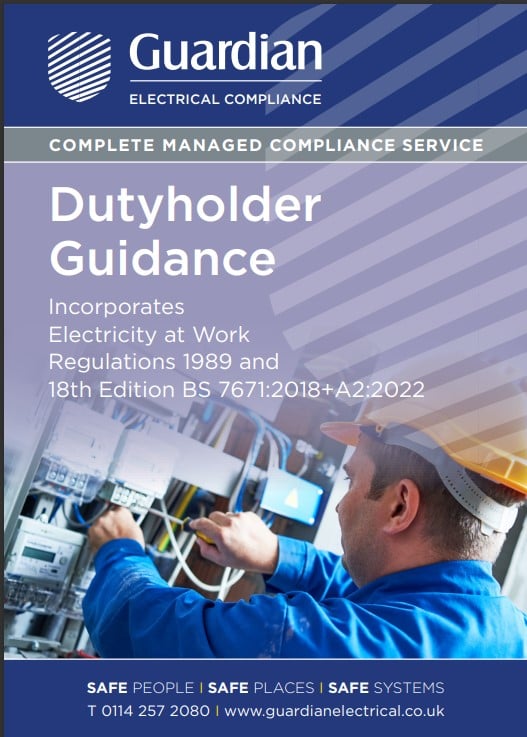 The purpose of the Dutyholder Guide
The purpose of this Dutyholder Guide is to highlight the important aspects of being a Duty Holder and how to comply with your legal responsibilities. This guide is very much couched in electrical terms as this is the world the authors come from.
Electrical safety is what they know about, therefore all the legal and practical elements of this guide are expressed in electrical terms.
The Guardian Dutyholder Guide is free to use, as we work towards a safer industry.
Enter your details to download your Dutyholder Guide