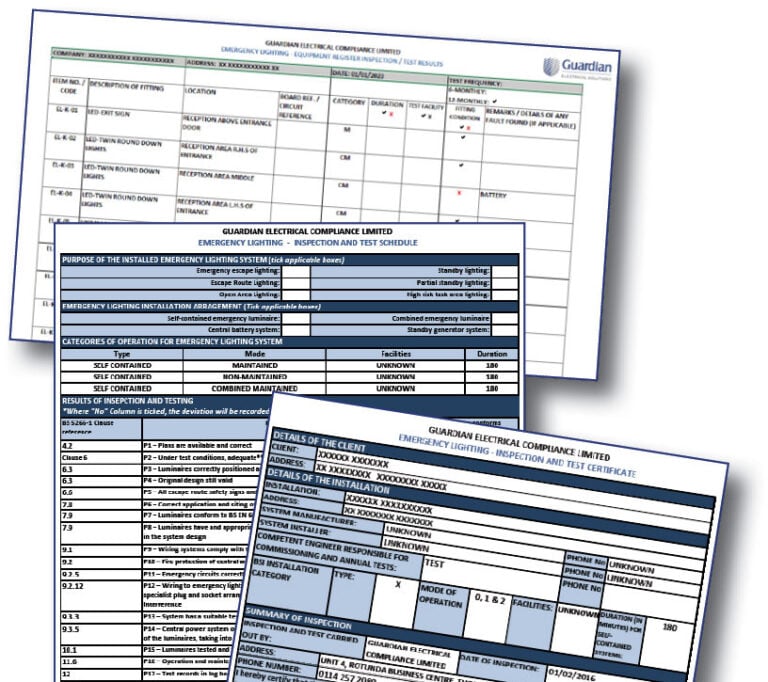 An emergency lighting system is an essential element of fire safety in buildings
Emergency lighting testing and inspection is often overlooked and as a consequence of this, non-working or faulty luminaires may only be noticed when they're needed which could result in an injury or worse.
As recommended in the BS 5266 8 2004: Pt 1; a variation of frequencies for light testing must be maintained to ensure full compliance. The suggested schedule for testing can be found within the FAQs on this page.
What regulations cover emergency lighting systems?
The Workplace (Health, Safety and Welfare) Regulations 1992 cover a wide range of basic health, safety and welfare issues and apply to most workplaces.
Employers have a general duty under (Section 2) of the Health and Safety at Work etc Act 1974 to ensure, so far as is reasonably practicable, the health, safety and welfare of their employees at work. People in control of non-domestic premises have a duty under (section 4) of the act to people who are not their employees but use their premises. The regulations expand on these duties and are intended to protect the health and safety of everyone in the workplace.
Other UK legislation requiring the maintenance and testing of emergency lighting systems include:
Other legislation dealing with premises licensed or registered for public assembly or residential purposes, e.g. Licensing Act, Local Government (Miscellaneous Provisions) Act, Theatres Act, and Residential Homes Act etc, the guides for which all contain a requirement for emergency lighting.
British standards specific to the manufacture, design, installation, and verification of emergency lighting systems:
BS 5266 Pt 1: 2006 Code of Practice for the emergency lighting of premises other than cinemas and certain other specified premises used for entertainment

BS EN 60598-2-22: 2014 +A1+2020 Specification for luminaires for emergency lighting

BS 5499: Pt 1: 2002 (1955) Specification for self-luminous fire safety signs

BS 5499: Pt 3: 1990 Specification for internally-illuminated fire safety signs

BS EN 50171 2001 centrally powered system
What are the frequencies of testing emergency lighting installations?
BS 5266 :Pt 1 recommends that the following test frequencies are adopted:
Monthly Functional operation should be checked
Annually Testing for full rated duration & visual inspection should be performed on each luminaire
It is recommended that discharge tests are performed at a time of least risk, such as outside normal working hours, so that following the test the batteries can be re-charged prior to re-occupation. Where systems have been designed to the recognised standards local key-operated switches or fused connection units will have been provided, with isolation of emergency lighting performed without affecting the normal lighting systems.
During the inspection and test of the emergency lighting system for your premises Guardian Electrical Compliance's engineers will verify the design of the installation to current British standards, departures from the standard, and luminaires failing to operate, will be recorded, and issued in the remedial report.
Guardian Electrical Compliance Ltd will provide a comprehensive register of equipment that may be utilised as a system logbook for the recording of future tests, and alterations to the system.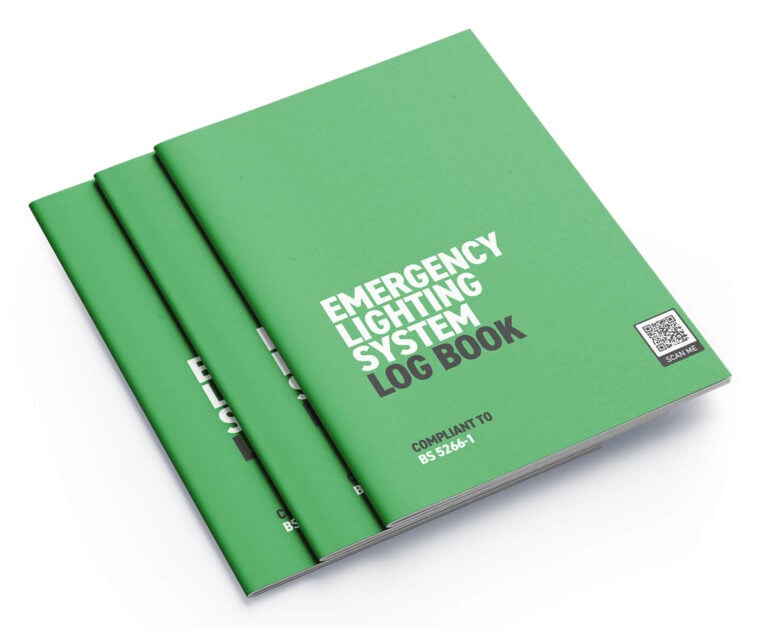 Emergency Lighting Logbook
An emergency lighting logbook is a requirement as stated in the emergency lighting Code of Practice (BS 5266 Part 1:2006). An emergency lighting logbook records all details on your emergency lighting installation. It should include details of the electrical contractor who installed your emergency lighting installation and details of the electrical contractor who maintains your emergency lighting installation.
It should also contain technical details such as an emergency lighting design guide, as well as plans showing the locations of all your emergency lights and details of testing, maintenance and repairs. Each time a test of the emergency lighting installation is carried out or an emergency light, is repaired, replaced or installed, the emergency lighting logbook should be updated.
We're happy to help with any questions you may have